Effortlessly Manage Your Daycare Center Operations with Our Care Management Software Solution
Streamline daycare operations with our user-friendly management software. Easily manage attendance, activities, communication, and records to provide high-quality care and give parents peace of mind. Say goodbye to paperwork and hello to efficient care management.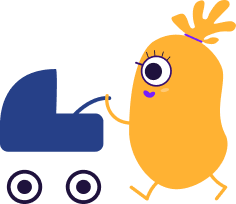 Communication
Share information with parents and each other seamlessly.
Newsfeed
Enjoy smoother collaboration and engagement with Parent's Newsfeed. Daycare center staff and admins can post, share, comment, and react to content such as observations, assessments, scheduled events, holiday feedback notes, inspirations, closing days, and more.



Messaging
Maximize communication efficiency at your childcare center with Parent's instant Messaging system. Parents, owners, and staff can communicate with each other instantly. Users can choose who they want to communicate with, as well as use filters for chats.



Document Center
Keep all your documents safe and secure with Parent's Document Center module, allowing users to upload, organize and share important documents (Excel, Word, Powerpoints, or Pdf) within your childcare center.



Surveys
Users can use Parent's Survey feature to collect feedback from both staff and parents about anything from specific events to daily health checks, workplace changes, and more.



Parental Permission

Parent's Parental Permissions feature allows users within child care institutes to easily take parental permissions regarding certain activities involving their children.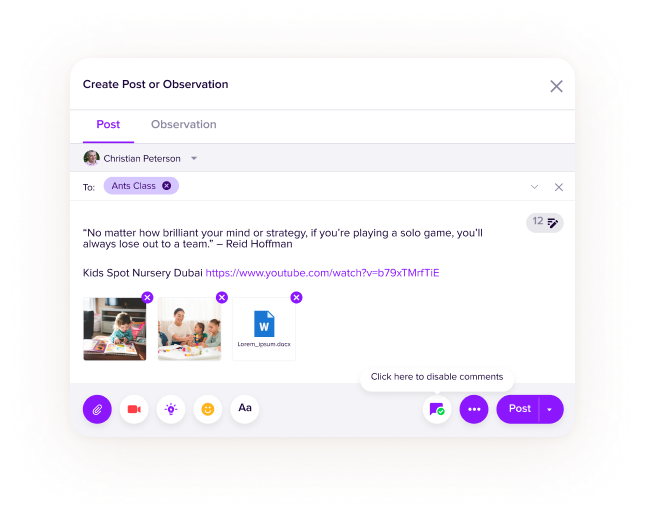 Paperwork
No more endless paperwork.
Dashboard
The Dashboard gives the daycare center admins a full overview of both children and staff attendance by branch, and it is updated in real-time for accurate projection of attendance throughout the day.
Room Planning
Increase the efficiency of your childcare center by quickly modifying the location of staff and children, and overviewing the child-to-staff ratio on one single screen. Identify staffing shortages or excesses, manage rooms, and take immediate action.
Calendar
Using the calendar, admins, and staff can manage and get a full overview of the schedule like events, activity planning, class schedules, holiday feedback, holidays, closing days, meal planning, and more. Authorized staff can manage scheduled events, and enable parents to input their child's attendance, check meal plans, reply to events, and view their child's weekly activities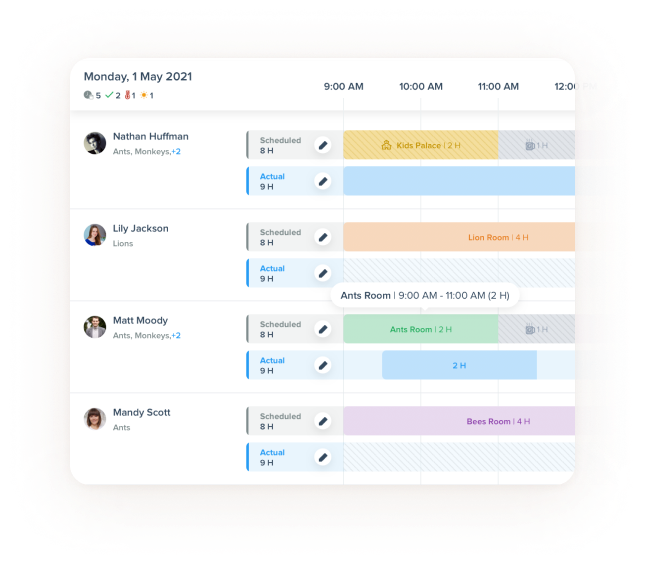 Staff Scheduling
Cut down on time-consuming tasks with Parent's Staff Scheduling feature, allowing you to create repeatable and customizable schedules for each staff member with detailed room and working hour info.
Daily Reports
Keep the parents informed about their child's meals, naps, sleep checks, and more with our real-time daily reporting feature. Keep track of the child's daily activities and share timely updates straight to the parents' device, making it easier for parents to stay in the loop about their child's day.
Weekly Schedule
Easily plan and manage your daily activities with our weekly schedule feature. Keep parents in the loop about their child's upcoming activities throughout the day. Whether you prefer to plan efficiently on a daily, weekly, or monthly basis, our feature has got you covered.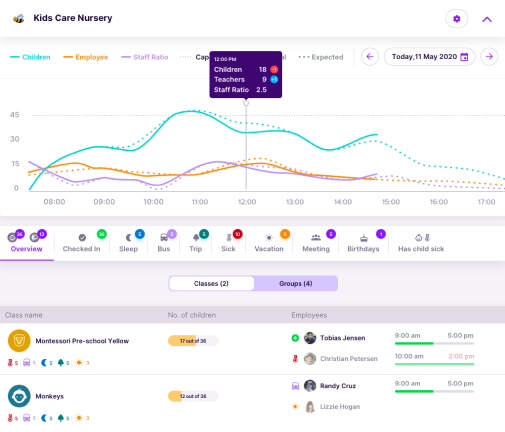 Food Plan
Save valuable time to spend with your institution's children by making use of Parent's Food Plan feature, allowing users to set meal plans for entire weeks, months and terms. Users can also duplicate certain menus for more efficient use of time.
Wait List
Users on Parent can now use the efficient Wait List module, allowing them to log and manage enrollment inquiries with valuable insights such as source of referral, booking method and reason for enrollment. Users can also book tours for parents via the Wait List.
Holiday Feedback
Save time on exhausting and redundant tasks using Parent's Holiday Feedback feature. Set periodic feedback reminders for parents to respond to their child's attendance during the year's holidays.
In addition, parents will periodically be notified before the holiday to reply, allowing them to choose the days their child will attend, set drop off and pick up times, and add custom comments pertaining to their child or specific availability for pick up and drop off.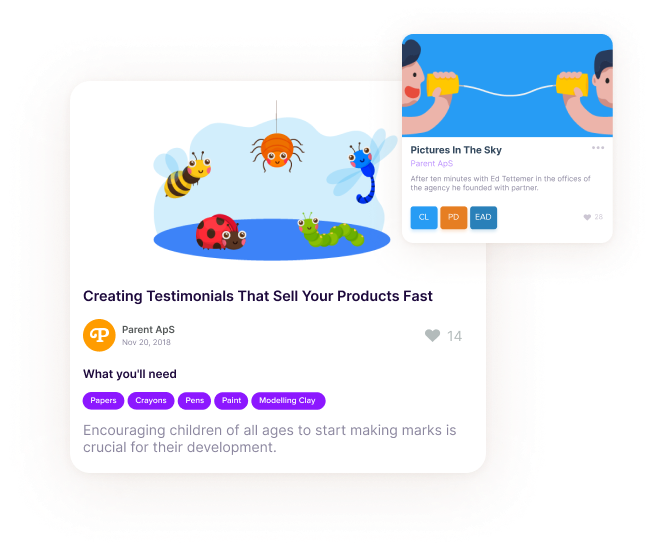 Child Progress
Keep track of milestones and development in a single, neat overview.
Observations
Track child development and growth with the observations feature. Choose from a wide array of curriculums in order to track each individual child's progress and keep parents up to date on their child's day-to-day improvements. Create easy print-outs of each child's journey for future reference and later education phases.
Curriculums
Experience a diverse selection of province-based early childhood curriculums with Parent. We offer a variety of curriculums, including ELECT, HDLH, Alberta, and Montessori… each with its own set of developmental goals for recording observations & assessments.
Curriculum Builder
Build your own curriculum, tailored to your own goals of development.
*Our curriculum-building feature will
be launched soon.
Detailed reporting
Effortlessly monitor the development progress of children in your center with a comprehensive overview that saves you time in planning. Easily track and compare progress reports from previous periods to observe advancements made in each development area.
Additionally, review observations made by practitioners and approve them or send them back with comments for necessary changes.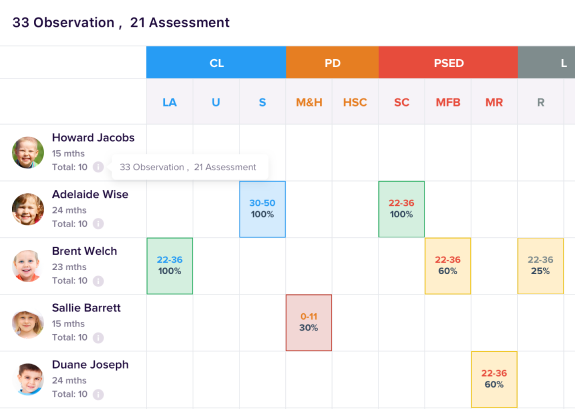 Manage Your Finances
Automate and streamline billing and invoicing – no more endless paperwork.
Automated Payments collection
Our payment management system streamlines the payment process through auto-generated invoicing and online payment processing and payments via cards or EFT's.
Subsidy & CWELCC Management
Create, Manage, and track subsidies. This makes subsidy payment management a hassle-free experience for both daycare centers and parents.
Schedule Periodic Plans
Eliminate the hassle and human error with Parent's Schedule Periodic Plans feature, allowing users to create daily, weekly, monthly, quarterly, or annual plans for each child; schedule due dates and automate charges for different fees; Send invoices to beneficiaries in one go and send regular automated reminders for payments in the app or via mail.
Customize Packages
Easily manage individual child payment plans with Parent's Customize Packages feature. Create individual child plans with custom durations, pricing, taxes, and discounts. Respond to inquiries and wait for lists per your center's availability. Make ad-hoc additions, receive and review requests for sessions & purchases, set up sessions, and schedule billing changes in minutes.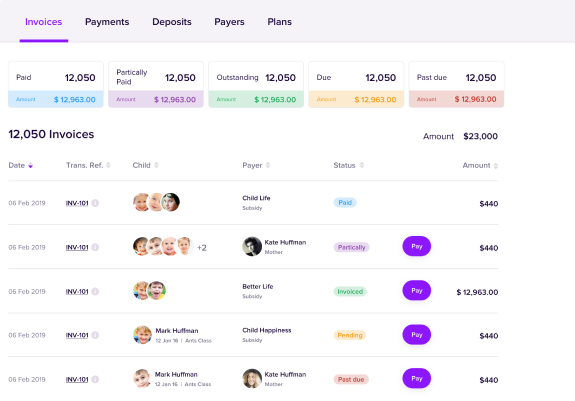 Reporting
Share and update reports easily. Why bother with manual lists and updating when you have Parent?
Waitlist
With the waitlist feature, admins can check new registrants added to the waitlist, and it allows the admins to plan accurately their next registrants.
Attendance Reports
Maximize reporting efficiency with Parent's Children Attendance Reports feature, allowing users to view, add, edit, delete, and export child attendance reports. These reports include statuses such as vacations, sick leaves, missing holiday feedback responses, and closing days.
Lists
Generate various types of lists such as allergy lists, emergency lists, attendance lists, and more with our platform. Our system automatically updates the lists, enabling you to create customized reports just once and maintain accurate records even when a child enrolls or departs from your center.
Children Attendance
Eliminate the hassle of attendance tracking with Parent's Child Attendance feature, allowing users to more efficiently manage check-ins, check-outs, vacations, sick leaves, closing days, and scheduled attendances with Parent's Child Attendance feature. Use filters to find specific child attendance data and export child attendance reports in both Excel and PDF formats.
Class Overview & Status Registration
Increase institution-wide engagement and operations efficiency with Parent's class overview, allowing you to manage each class and group easily, as well as add statuses; manage check-ins and check-outs; view individual profiles; add posts with media; send messages, and more.
Check-in App
Parent's Check-In application makes checking in and out of your childcare institution smoother and easier. Just place a device with the app in an institute's reception area and gain more operations efficiency.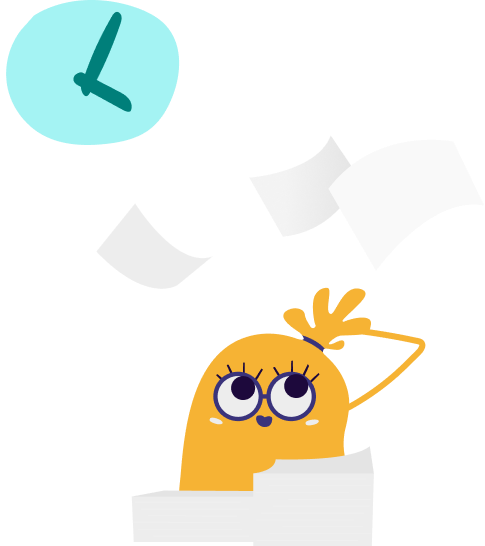 Other features
Check out all the other features of Parent. It's easy, intuitive, and always getting even better!