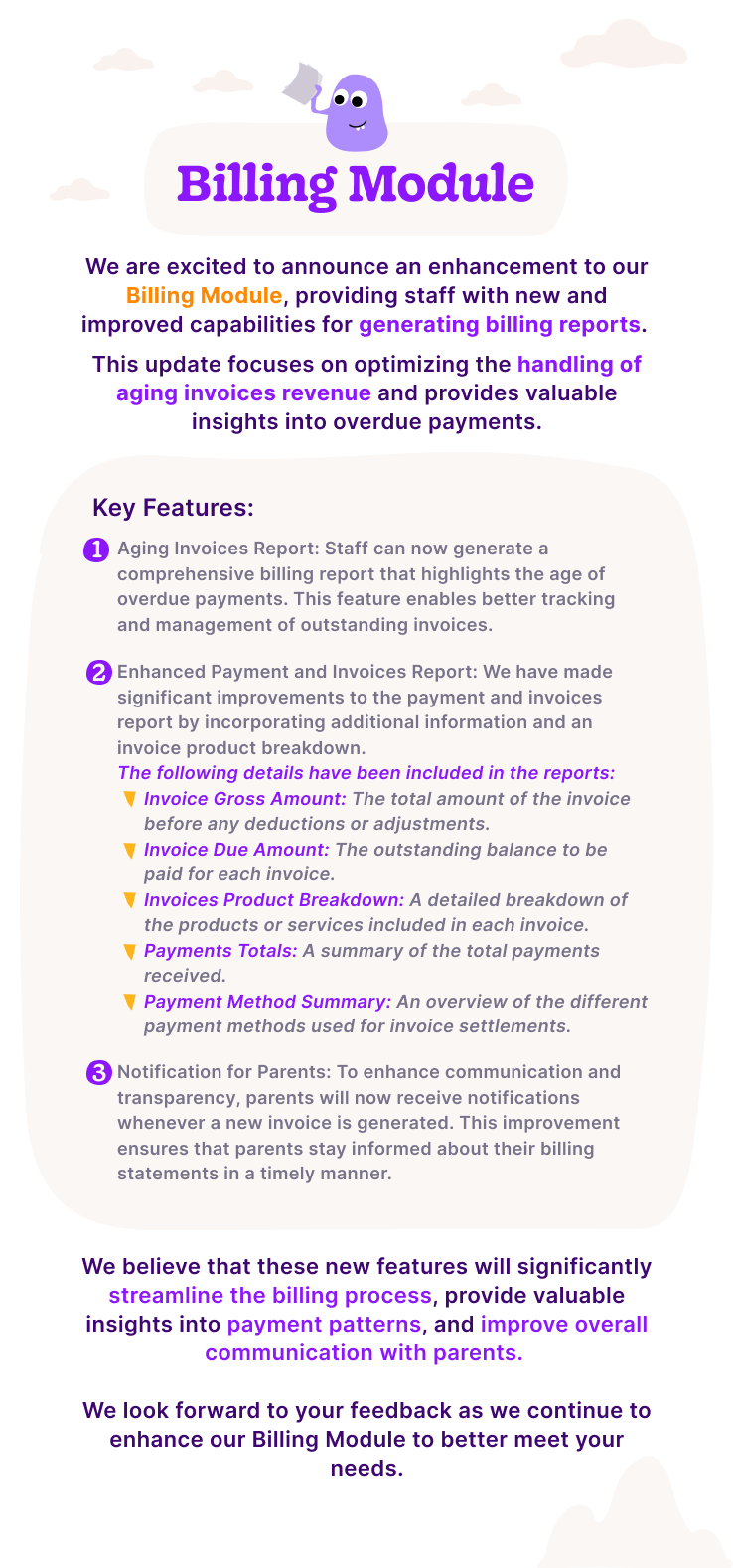 Billing Module
We are excited to announce an enhancement to our Billing Module, providing staff with new and improved capabilities for generating billing reports. This update focuses on optimizing the handling of aging invoices revenue and provides valuable insights into overdue payments.
Key Features:
1. Aging Invoices Report: Staff can now generate a comprehensive billing report that highlights the age of overdue payments. This feature enables better tracking and management of outstanding invoices.
2. Enhanced Payment and Invoices Report: We have made significant improvements to the payment and invoices report by incorporating additional information and an invoice product breakdown.
The following details have been included in the reports:
✔️ Invoice Gross Amount: The total amount of the invoice before any deductions or adjustments.
✔️ Invoice Due Amount: The outstanding balance to be paid for each invoice.
✔️ Invoices Product Breakdown: A detailed breakdown of the products or services included in each invoice.
✔️ Payments Totals: A summary of the total payments received.
✔️ Payment Method Summary: An overview of the different payment methods used for invoice settlements.
3. Notification for Parents: To enhance communication and transparency, parents will now receive notifications whenever a new invoice is generated. This improvement ensures that parents stay informed about their billing statements in a timely manner.
We believe that these new features will significantly streamline the billing process, provide valuable insights into payment patterns, and improve overall communication with parents.
We look forward to your feedback as we continue to enhance our Billing Module to better meet your needs.