The following are early childhood development curricula and frameworks from various Canadian provinces: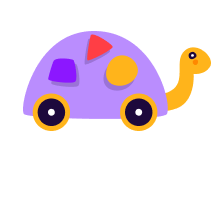 Alberta
Early Learning and Child Care Curriculum
Play, Participation, and Possibilities
Located in Alberta, CA,
An Early Learning and Child Care Curriculum Framework for Alberta is designed to inspire strong, active, and energetic childhood communities that encourage the participation of children and their families. The curriculum framework is grounded in the social and cultural experiences of families in local communities, and is focused on nurturing the care, play, learning, and development of each child while working within a practice of relationships that values family, social, and cultural practices and traditions.

The Play, Participation, and Possibilities framework is both flexible and versatile, providing a guide for fostering strong early childhood communities in Alberta while allowing educators the opportunity to think about how children learn and experience their worlds. The framework recognizes and values the unique nature of each childcare program in Alberta and acknowledges the co-constructed nature of the early learning curriculum. It also seeks to establish a shared professional language among educators, children, and families.

The curriculum framework has several goals, including articulating a set of holistic play-based goals for children's learning and care, nurturing children's dispositions to learn, working with families in the care and learning of their children, and engaging educators as co-learners, co-researchers, and co-imaginers of possibilities with high regard for children's potential.

While the curriculum framework is not mandatory for child care and early learning programs in Alberta, it is available to educators who want to voluntarily engage with the idea and concepts as a way to support their evolving practices, planning, and provisions for young children's learning.
For further information, visit the Play, Participation, and Possibilities: An Early Learning and Child Care Curriculum for Alberta website.