The following are early childhood development curricula and frameworks from various Canadian provinces:
New Brunswick
Curriculum Framework for Early Learning and Child Care in New Brunswick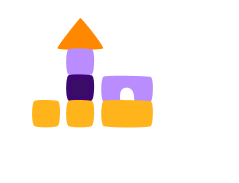 Located in New Brunswick, CA,
The Curriculum Framework for Early Learning and Child Care is designed to provide the foundation for an emergent and engaging curriculum for children from birth to five years old. The framework encourages optimum development in an atmosphere of trust, security, and respect, and is suitable for both home-based and center-based care.
Intended to serve as a source of information for parents, early childhood educators, and other professionals and paraprofessionals, the framework is intended to facilitate continuity of learning and care by connecting to diverse home practices, linking with other community-based programs and supports, and complementing the school curriculum.
The Curriculum Framework emphasizes the holistic vision that all children will grow to their fullest potential with dignity, a sense of self-worth, and a zest for living and learning. In keeping with contemporary research and theory, the framework highlights the importance of responsive relationships, children's strengths, and engaging environments. It views children as confident, active learners whose learning, growth, and development are profoundly influenced by the quality of their relationships with people and their interactions with places and things. Play is also acknowledged as an integral part of children's learning and richly formative in their capacity for relationships.
For more information about the New Brunswick Curriculum Framework for Early Learning and Child Care, please visit the official website.