The following are early childhood development curricula and frameworks from various Canadian provinces:
Québec
Educational Program for Childcare Services
Meeting Early Childhood Needs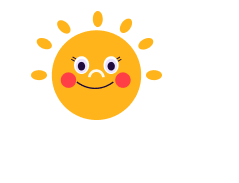 The Québec Government's Ministry of Families has published Meeting Early Childhood Needs: Québec's Educational Program for Childcare Services to provide childcare personnel and home childcare providers with the necessary support to enhance their role in providing quality care for children in an ever-evolving context. First published in 1997, the program has since been updated and enriched.

In Québec, all childcare services are required to follow an educational program that fosters the overall development of children, including their emotional, social, moral, cognitive, language, physical, and motor development, while gradually adapting them to live in society and integrating them harmoniously. The educational program also promotes and provides preventive services for creating an environment that encourages a healthy lifestyle, healthy eating habits, and behaviors that have a positive impact on children's well-being.

Meeting Early Childhood Needs has two parts. The first part outlines the objectives of childcare services and describes the program's theoretical foundations, basic principles, and various dimensions of child development that the establishment must support. The second part presents the different stages in the educational intervention process with children, the intervention styles, including that favored by the Ministère de la Famille et des Aînés, and how the principles and orientations can find expression in the activities proposed to children, premises layout, and interactions with parents.

For further information, please visit the Meeting Early Childhood Needs: Québec's Educational Program for Childcare Services website.