The ultimate
childcare app
Parent is here to set carers free!
Streamlined communication and collaboration between parents and carers, accessible from anywhere. Manage your child's care with ease. Join now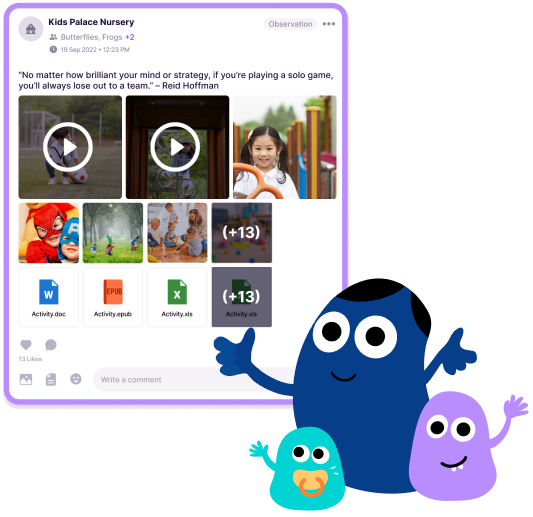 Customer Support
Less than 3 minutes response time

0%
Uptime (Last 12 months)
Blog Resources
Expert Advice on How to Grow as a Childcare Owner or Educator



6 Steps to Start Your Own Childcare Business in Canada
Discover the essential steps to launching a successful childcare business in Canada. From market research to licensing requirements, learn how to provide quality care and education to young children while building a profitable business.
How to Manage Your Early Childhood Center
Discover the best practices for managing an early years education and development center in Canada. From regulatory compliance to curriculum design, this comprehensive guide will equip you with the knowledge and tools needed to create a safe, nurturing, and stimulating environment for young children to learn and grow.
How to Choose the Best Childcare Management Solution
Looking for the best childcare management software/app for your Canadian early childhood center? This comprehensive guide will help you choose the right option for your center's specific needs, with tips on research, evaluation, and implementation.
Here to help anywhere, anytime

Parent childcare management software / app works on all major platforms, enabling you to work seamlessly across your browser, mobile device, tablet and computer.